Attendance Award!
We are excited to announce our attendance award! Every week your child has 100% attendance, they earn a raffle ticket which is added to the prize draw. Each term, a raffle ticket is chosen and the winner can choose from the prizes listed here! The more often they have 100% attendance, the more tickets and the greater the chance of winning!
Lateness at the start and end of the day
When a child arrives late at the start of the school day, it is very disruptive to their learning and the learning of their classmates. Mrs Sheard will contact you if your child is late on a regular basis to discuss any issues you or your child may be having.
The school doors open at 8.50 am and close at 9 am. Late arrivals need to go straight to the office, your child will be given a 'L' mark on the register.
Also it is important that you inform school if you are going to be late collecting your children at 3.15 pm so children are not panicking. Children who are not picked up will be taken to the after school club and parents will be charged.
Unacceptable reasons for lateness include – getting fuel for car, overslept, clock wrong, running late, disorganised and child's behaviour.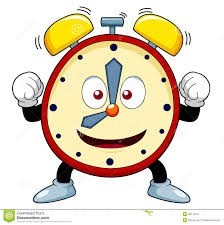 We ask that when possible, parents make doctor and dentist appointments outside of the school day. If appointments need to be made during the school day then please inform school IN WRITING of the appointment, including details of the time your child is to be collected and returned to school.
INFORMING SCHOOL WHEN YOUR CHILD IS ABSENT
It is very important that you contact school if your child is not coming in that day; if we do not hear from you then school will contact you or may call at your home
You can let us know in any of the following ways;
By phoning: 01274 581898
- This line will be answered or you can leave a message
By emailing: office@hoylecourt.bradford.sch.uk
Or emailing Mrs Sheard: i.sheard@hoylecourt.bradford.sch.uk
By coming in to the office
By letter/message sent in with another parent
If your child is off school for more than one day, please contact us every two days to let us know when your child is likely to return to school. Please look at our Attendance booklet for help and support or contact Mrs Sheard 01274 581898 or i.sheard@hoylecourt.bradford.sch.uk
Please have a look at the NHS Choices website for excellent help on keeping yourself and your children healthy throughout the winter months ://www.nhs.uk/Livewell/loseweight/Pages/Healthybreakfasts
Attendance
If your child's attendance drops under 90%, Mrs Sheard will contact you from school to discuss any issues you or your child may be having. A meeting in school may be arranged to discuss what support can be offered to you and your child, an attendance action plan may be set up in order to clearly identify any issues and to outline what support will be put in place in order for your child's attendance to improve.
For example
your child may be struggling sleeping on a night and therefore having difficulty getting up in the morning, in which case a meeting with the school nurse may be arranged followed by some support with routines

your child may be unhappy coming to school. Mentoring sessions could be offered allowing your child the opportunity to explain what is causing their unhappiness

your child may be refusing to get ready for school so parenting sessions may be offered to help you manage their behaviour
Please feel free to contact Mrs Sheard in school if you are struggling or would like to see what help is available 01274 581898 or i.sheard@hoylecourt.bradford.sch.uk