Computing
The introduction of the new National Curriculum 2014 brought with it the introduction of a new subject area 'Computing'. The computing element of the curriculum brings a new emphasis on coding and understanding how computer programs work. As well as developing children's skills when using ICT equipment, our curriculum also aims to develop children's understanding of how computer programs work the way that they do.
At Hoyle Court, e-safety is incredibly important. New technologies have become integral to the lives of children, both within school and in their lives outside school. The internet is also a powerful tool which can open up new opportunities for everyone. However, the use of these new technologies can put young people at risk. At Hoyle Court we strive to educate pupils to ensure they are well equipped to deal with these risks. We have achieved the 360 degree safe certificate which shows our commitment to improvements in e-safety.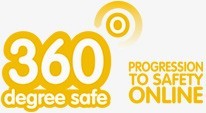 Our E-Safety page has more information about how to help your child stay safe online.
Our Digital Leaders are pupils who have been chosen for a special role. They will become skilled in problem solving for other pupils and routinely check our ICT equipment. Our aim is that our Digital Leaders may also start offering computing help to members of staff.