Welcome to Reception
RH - Miss Hiley
RB - Mrs Borwell
Mrs Jones & Miss Cowling
Summer one.
What a busy half term, reception have had so much visiting the farm. We had a tractor ride, collected eggs, fed lambs, stroked guinea pigs and played in the maze! The children all did an amazing piece of writing about their visit to the farm.
we have also been spending lots of time outdoors this half term, the weather is feeling much warmer. We have been into the woods and we're so lucky to find a hedgehog, the children knew to be quite so it wouldn't get scared. We have also made our own nature bracelets by collecting lots of colourful resource such as petals, flowers, leaves and feathers. We have also been able to do lots of planting of vegetables such as tomatoes
Spring 2 week 5.
Thank you to all the mums and grandmas who were able to attend our Mother's Day afternoon tea party on Friday. We hope you all had a lovely time. The children did so well standing up and saying a message to their mummy. The children had been busy over the last couple of weeks preparing food with Sally Sandwich and making scones, sandwiches, buns and fruit cocktails! This week we have had a very exciting week getting some frogspawn. We have been carefully watching the eggs and now we have got lots of little tadpoles. We have been researching how to look after them and watching carefully as they grow and develop.
Spring 2 week 3.
We have had such a busy but fun week. We have been learning about castles and finding out all about them. Lots of children have been really interested in this. We spoke about castles that the children have visited and enjoyed sharing photographs. We have also been learning about the church and had our first reception trip. The children walked so well to the church, listened to the instructions and learned about the church. We are really proud of you all. We also remembered lots of the features such as font, cross and bells. We all did a lovely piece of writing about our visit. The children are working hard to apply their phase three sounds and tricky words. We are still recapping sounds and tricky words in our phonics and have been playing lots of games. In our maths we have introduced sharing and have been sharing out swords for knights and jewels for princesses. We had lots of fun raising money for Comic Relief by throwing cream pies at our teachers, what a fun week!
Spring 2
Welcome Back! We hope you have all had a lovely week off from school, we have enjoyed seeing your adventures on Tapestry, please continue to upload as often as possible to share your child's learning journey together. We have had a lovely week back having lots of fun outdoors and enjoying the sun. We have played group games such as duck duck goose , making bubbles and enjoying water play with our friends. We have also been doing lots of learning inside and the children are all trying to really challenging themselves and are becoming such independent learners now. We have been working hard in our phonics, recapping phase 3 tricky words and sounds before moving onto phase 4 in a few weeks time. This week we had some visitors, on Tuesday, teaching us about road safety. The children listened well and remembered lots of facts. We looked into transport and researched how transport has changed over the years. Lots of children have enjoyed making trains, train stations and have done some lovely learning from this. We have also been learning about fair trade and had a special assembly about this. We have learned about this and have researched the logo and now know this means the workers have been paid fairly, I wonder if the children will spot any fair trade stickers in the shops over the weekend?
Next week we are excited for pancake day and will be doing lots of learning linked to this, We also have World Book Day on Thursday 7th March, please come to school in non uniform or a costume.
Spring 1
Over the last couple of weeks reception children have been busy celebrating Chinese New Year. We have done lots of Chinese dancing, using prawn crackers to practise our take away skills and have made a stir fry with Sally Sandwich which was delicious. We have been using the internet to research about china and find out about their country. We learned about the race and lots of children have enjoyed retelling the race using our puppets and small world figures. We have also spent the last couple of days linked to Valentine's Day and thinking about people who are special to use. We wrote messages to our family, made lovely cards and have enjoyed making love hearts. We have also been doing our assessments this week and the children have worked so hard. We are really impressed with all the children and how they've all made so much progress. We hope you have a lovely half term holidays and enjoy the rest. We will be learning about dragons, knights and princesses as voted by the children which we are excited about. Please keep us updated on tapestry of any family days and learning done at home. Thank you.
Welcome back . We have had a lovely couple of weeks back after the holidays. The children have really impressed us with all their hard work. Lots of children have been practising their writing and have really impressed us by including lots of their phase three phonics sounds. We have been continuing to learn our phonics and have now nearly learned all the phase 3 sounds. This next couple of weeks we will be consolidating and applying the phase three sounds and tricky words. Please keep on practising at home too.
We have also been looking at taking away, with a frozen theme, Sven has been eating carrots! The children have been counting out amounts of carrots to help him and work out how many are left. We have also been using our fingers to help us. ⭐️
Next week we will be starting to learn more about artic animals. We were so excited on Friday to see some snowflakes falling from the sky. The children have enjoyed cutting and making their own snowflakes this week too. ❄️
Autumn 2 - Week 7
Wow, what a busy week. We have had a lot of fun in reception this week. We have been doing lots of learning and activities based around Christmas. We have been using paper chains to practice our measuring skills, we have been writing what Santa has got in his sack using our phonics skills, we have been doing lots of craft, including, making salt dough decorations, Christmas cards, pom poms and making different Christmas trees. We have also been thinking about how we could help Santa, as he got stuck in the chimney, we have been looking at healthy and unhealthy foods and thinking what Santa could eat on Christmas Eve. Some children have enjoyed using catalogues and making their own Christmas wish lists, we have seen some amazing writing this week .
Autumn 2 - Week 6
Well done to everyone in Reception for their Nativity. We were so impressed with the singing, words been said and how the children were so confident when performing on the stage. We are so proud of you all. Thank you to the families for providing costumes and coming to support the children on the day.
We are now busy with lots of Christmas activities. We have decorated our classes and enjoyed working together to build the trees and add baubles. We also had a special message in the week, we have each got a magic elf in our classes. The children have enjoyed writing letters to introduce themselves to the elf. We have also been busy writing letters to Santa and asking him what we would like this year. The children have been amazing at applying their phonics knowledge into their writing. We have also been using the baubles to practise our addition skills, in particular doubling. We are looking forward to lots more Christmas crafts and making cards next week!
Autumn 2 - Week 3
This week we have been learning all about goldilocks and the three bears. We have read lots of versions of the story and tried hard to join in with the words. We have had a visit from goldilocks as we found a chair outside broken and covered in porridge. Lots of children did amazing writing to Mr Philips to tell him what's had happened. We also made our own porridge and made sure it wasn't too hot, too cold but it was just right! We also have been busy with our phonics, we learned ch and have been chopping up cucumber to eat and feed to the guinea pigs the children were careful when handling the knife. We also learned the sounds oo and qu and have been practising our blending skills to read words. We also did a lovely piece of writing to invite our own teddies to school. On Friday we had a teddy bears picnic in the woods. We had lots of fun eating buns and showing our teddies the woods. We also have been thinking abut children in need and did lots of fun activities to help raise money for charity. What a fun busy week!
Autumn 2 - Week 2
What a busy week we have had in reception, lots of activities and learning been covered. We started the week learning all about bonfire night, we enjoyed a visit to the woods where we had a competition to see which class could make the tallest bonfire. We also did lots of craft activities and learned about staying safe on bonfire night. We also celebrated Diwali on Wednesday, we learned the story of Rama and Sita and enjoyed acting this out, we used musical instruments and did some dancing to the Diwali celebration music.
We also made Rangoli patterns in a variety of ways including using craft, using chalks and 2D shapes. Lots of children also made Diwali cards to give to their families and friends. Lots of children are now blending and starting to write words which is brilliant. We have also been learning about Remembrance Day and how it has been 100 years since the end of WW1. We enjoyed using solider figures, making tanks and dens, using poppies for our counting and created our own beautiful Poppies to wear for our remembrance assembly. We have also been thinking about the brave soldiers, their families and showed respect by having a two minute silence. We have been so impressed with reception for their super learning this week. Well done.
Autumn 2- Week 1
Welcome back, we hope you all had a lovely break. This week we have enjoyed talking about our holidays , lots of the children had things to show and lots of pictures on tapestry to share with the class. This week we have been celebrating Halloween with doing lots of activities linked to witches. We have been using our counting and adding skills to make potions, our phonics skills to write the ingredients and our imagaintion skills in our play pretending to be witches. We also enjoyed sharing our experiences from Halloween, some children went trick or treating and having parties. This created some children to produce amazing writing linked to Halloween.
We have had lots of fun in our outdoor area introducing our maths shed, the children have been working hard to look after the equipment and investigating how we can use the resources. Continuing with our Halloween theme, the children enjoyed exploring pumpkins, cutting pumpkins and we read the story pumpkin soup. We were so lucky and some children helped Sally Sandwich to make pumpkin soup, they carfully prepared the vegetables and gave it a big stir. The pumpkin soup was delicious and enjoyed by most children! Yummy,
Autumn 1- Week 7
Firstly, a huge well done to all of reception class for their amazing harvest festival. We were so proud of you all, standing up and singing in front of all the families. Thank you to those parents, carers and families who were able to attend and who also contributed to our harvest food bank. This week we have enjoyed continuing our harvest and autumn activities.
The children had lots of fun using the fireman Sam toys as we learned the f sound. The children completed lots of challenges around thus, such as measuring and making a ladder, some children made their own fire engines and showed great language and role play skills whilst using the figures. The children have continued with their phonics and have now learned lots of sounds. We will send home any sounds the children are unfamiliar with on tapestry, we ask for 10 minutes a day to practise your child's sounds, tricky words and reading books. Your child will also have come home with a maths target book, this is your child's next step in maths, we will be working on these in school and also ask for you to practise when possible at home. We hope you all have a restful break and enjoyable break from school. Your child has now completed their first half term. Well done.
Autumn 1-Week 6
this week reception class have had yet another busy week. We have been preparing for our harvest festival and have been singing and learning the songs. We are looking forward to showing this to all the families on Tuesday at 2.30pm.
This week we have been learning about the story of the gingerbread man. We have been listening to different versions of the story . We spoke about how there are some versions that are slightly different but we know it is the same story. We have made story maps in our classes and this has helped us learn the story off by heart. We have had so much acting it out and pretending to be the different characters. Some children enjoyed making their own story maps which were amazing. We have also continued with learning our phonics sounds and nearly all children have had their phonics check now for this half term and have made some brilliant progress. Well done reception.
Autumn 1-Week 5
This week Reception class have been busy continuing developing their learning and friendships. They are really enjoying using the different areas inside and outside of our classroom and our now very familiar with our routines. We have continued our phonics and the children learned the sound e , we had lot she of fun colour mixing and experimenting with colour to made lots of different shades for e,e,e, Elmer the Elephant. We had a big Elmer day and enjoyed ready the story, we thought about how everyone is different and unique. We also learned o for orange and enjoyed having orange juice and researching animals such as otter, ostrich and octopus. We have been working on our counting skills, one more and addition this week too.
Thank you to the families who have helped towards our autumn collection throughout the week. The children have been really keen to look at these. Next week we will be doing lots of learning based on Autumn. Well done Reception.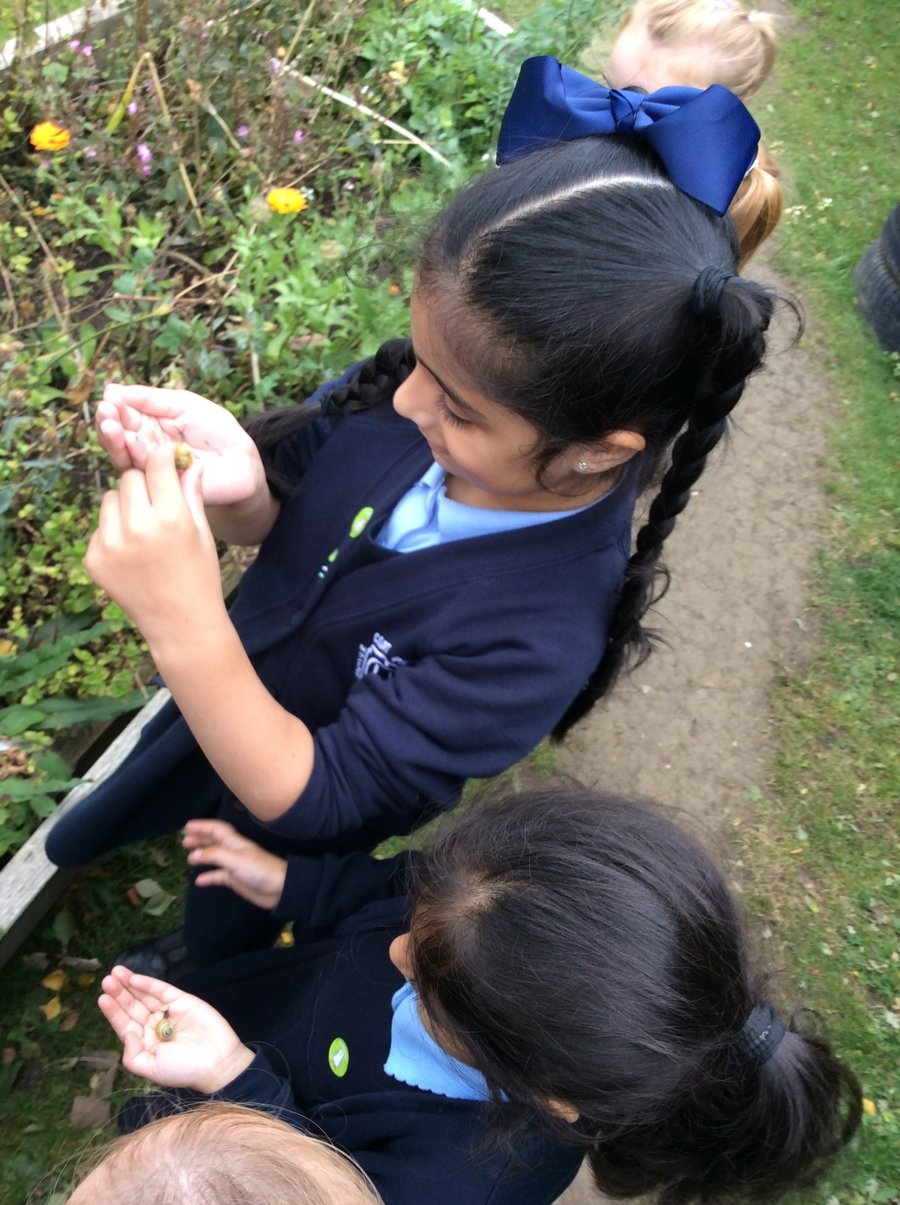 Autumn 1-Week 4
Thank you to all the parents and families who managed to attend our phonics meeting, we hope you found it useful. If you were unable to attend or would like any further information please speak to you class teacher or pop a message on Tapestry where we will happily help.
This week we have been enjoying the sunshine and have done lots of outdoor learning. We have been busy making our imaginary games, using resources to create our own games such as making models with the crates and practicing our physical skills by climbing the poles. The children in reception also had a visit to the woods , they loved exploring the environment, listening to animals and finding mini beasts. We have also enjoyed starting our Maths Meeting, daily we discuss the weather, how many children are at school, as well as a number of the day.
The children are becoming more confident each each and are making new friends still. We enjoy playing lots of game to encourage new friendships and to develop our sharing and turn taking skills. The children in RB and some of RH got changed for the first time this week in PE. We are encouraging the children to become independent by getting themselves changed, please try to encourage this at home to help your child. What a busy week!
Autumn 1-Week 3
Reception class have had another busy week. We have been learning more phonics sounds, a,t,p,i. We have been doing lots of activities in these sounds to help the children learn and remember them. We had lots of fun learning p and linking this to pirates. The children were really engaged making treasure maps, eye patches and playing with the small world figures. We have been playing lots of games to help recap sounds using www.phonicsplay.co.uk which is great to help recap sounds. This week the children have really enjoyed learning outdoors and making the most of our environment. We have been finding lots of ladybirds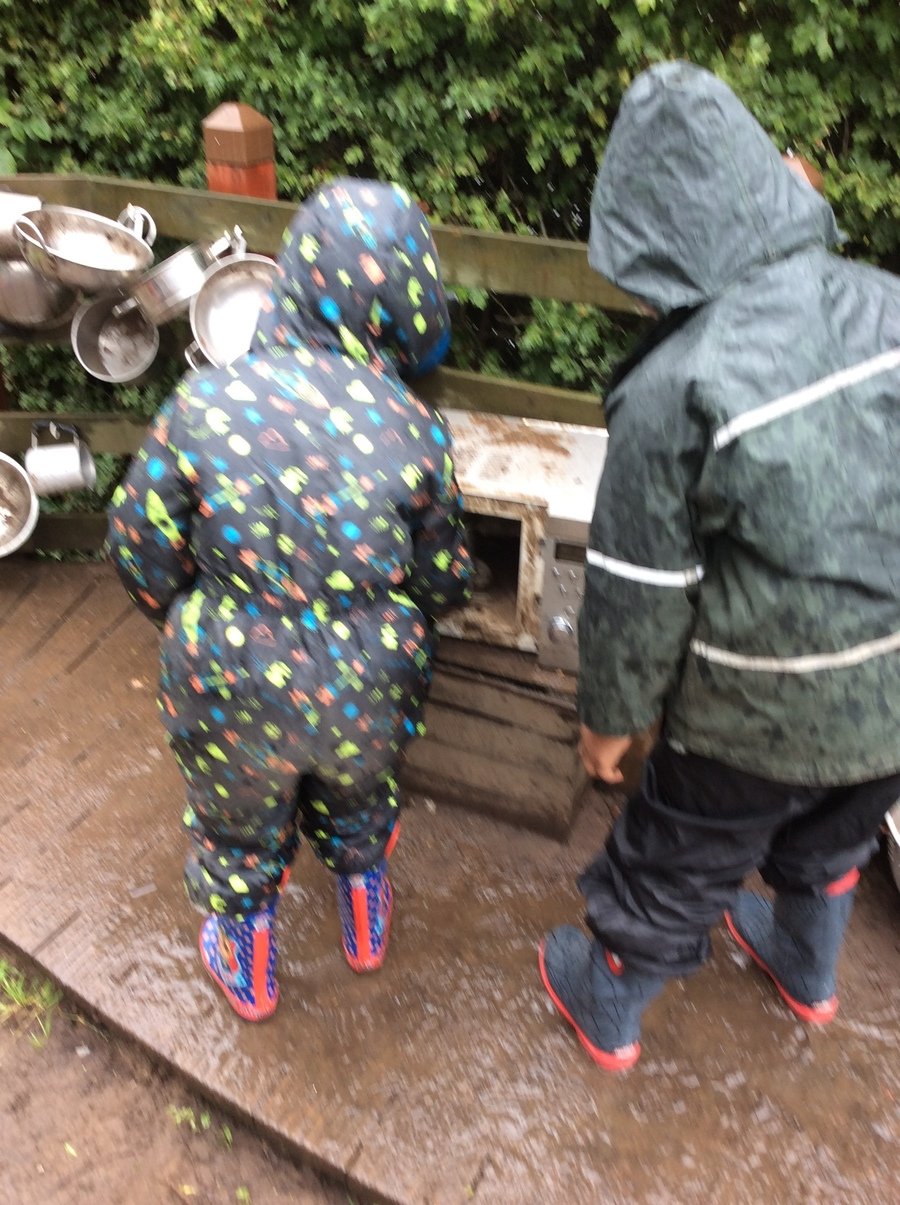 Autumn 1-Week 2
Well done Reception class, you have had your first full week at school. We are really proud of how all the children have settled this week. They are becoming more confident in our routines within school. This week we have started our phonics lessons, we learned the sounds c and s. The children have enjoyed finding different objects which begin with the sounds and spotting the letters in our environment. We have also had our first PE lessons where the children listened so well to follow the instructions. Thank you to all the parents and families who have now given consent for Tapestry and this has now gone live, we look forward to sharing your child's learning journey with you. Please feel free to upload any messages, weekend adventures or new skills the children have learnt at home. Thank you, Miss Hiley and Mrs Bowell.
Autumn 1-Week 1
Firstly, a big warm welcome to Reception and Hoyle Court Primary school. We look forward to working with you this year, if you have any questions or concerns , please speak with your child's class teacher as we are always happy to help!
Wow, what a busy week Reception class have had. We are so impressed with how the children have settled into school so quickly. We have been playing lots of games to help the children settle and make friends with each other. We have got to know our classrooms and have been busy playing with lots of the resources. We also enjoyed having a tour around our school and learned about the different areas, we visited Mr Philips and some other teachers who we will meet. On Thursday the children stayed for lunch, they lined up beautifully, collected their knives, forks and trays and enjoyed eating pizza. Well done Reception for your first week at school, we are so proud of you.
We are still waiting for a few consent forms for Tapestry, if you need another copy please ask your class teacher. Many thanks.